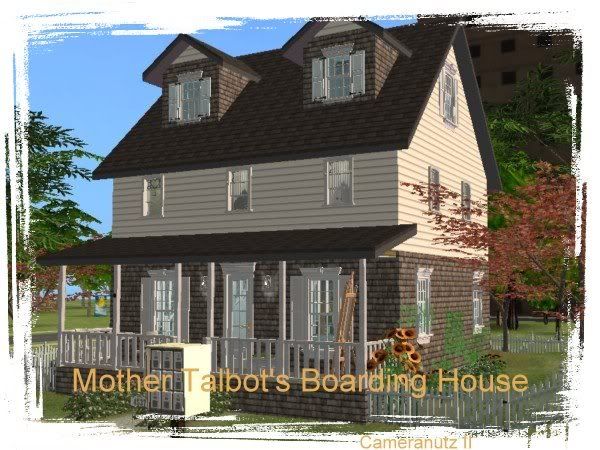 Clean and comfy inexpensive rooms for your Simmies on a tight budget!
2x2 Apartment Lot
Rent=$146-$166
3 Furnished rooms for rent
Community Areas Include Furnished...
- Living Room
- Dining Room
- Kitchen
- Bathroom
Fishing Pond
Skill Builders
Electronics
Landscaped
Play Tested
- To rent the apartments "furnished", enter the boolprop testingcheatsenabled true cheat in Neighborhood view, hold the "Shift" key while in the Lot, select an apartment door and choose "Rent Furnished" option.
- Simmies will cook using the "Make One/Make Many" Options.
- If you want them to eat in the Dining Room, remove the chairs from their rooms. They seem to like eating in solitude otherwise!
nengi65
:Angel 05 wall,Johns tree,Lisas tree,Japanese Maple tree, Stair recolour
Thank You to all the Creators!